I have been active in tech industry over 20 years starting off as a specialist and growing into a leader. Today I consider myself a generalist, as I've been trying out different roles and challenges through the years, and am no longer specialised in anything. I consider this my strength, as I can manage technical as well as non-technical areas.
I believe in authentic leadership and people-first culture in an organisation. I have gone through the transition from specialist to a leader through what some may call a self-development journey.
As an Engineering Manager at Skype/Microsoft I led a high performing diverse team with high trust levels. I know the ways of developers – how to hire them and how to keep them going.
At Clanbeat I helped with product vision, put together a development team and built a SaaS platform for schools as Head of Product. I continue working with Clanbeat as COO.
I have developed my leadership skills by leading a charity run project called Rat Race Tallinn in 2017, and being a president of JCI Tallinn chapter in 2020. Leading volunteers is the best way to learn what is leadership.
I am certified life coach (by American Board of Hypnotherapy and NLP), but more important than theory and tools is my unique combination of generalism, experience, personality. I am currently undergoing AoEC executive coaching practitioner diploma training program at Estonian Business School.
I choose my coaching style considering the expectations by switching between coach, counsellor, mentor, advisor, and therapist roles as applicable and as agreed with a client before our collaboration.
I have worked as a people manager being responsible for employees' growth at Microsoft, and I have been developing future leaders in non-profit organisation JCI for over 9 years where I have been inspiring, nudging and mentoring young people to become much more than they ever thought was possible.
I believe my career, professional experience, and my personality make me a universally great partner to help you turn the next page and become a better version of yourself.
I have been working in tech industry over 20 years both as a specialist as well as a leader. I started off as systems specialist in an international construction company where I led digital transformation of business processes and implemented custom ERP solutions of my own design. I was also an expert in building the global infrastructure and automation solutions to manage thousands of workplaces across 14 countries.
At Skype/Microsoft I was building and maintaining core infrastructure services and database solutions as development team lead until I transitioned to Engineering Manager. This also turned me from technology geek to people and business geek.
Having joined an EdTech startup Clanbeat in 2019 as a Partner and Head of Product, I led the inception and development of a mobile SaaS platform. While leading the development, I was still hands deep in service architecture and data.
I am also a Guest Lecturer for MBA course "Emerging Technologies in Business" in Estonian Business School, and currently especially interested in artificial intelligence applications in traditionally human-centric fields.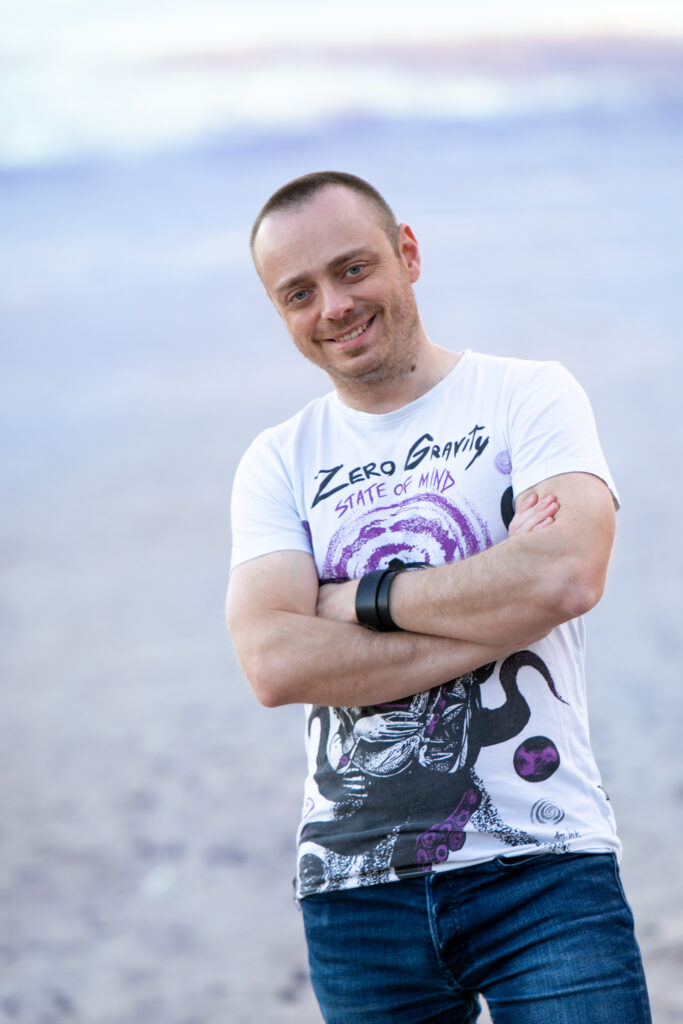 I consider myself an optimistic, inspiring and ambitious fire-starter. My strength is to see potential and solutions everywhere around me, rather than status quo and the obstacles. I perform best at discovering the potential, conceptualizing the ideas, creating a vision, planning roadmaps, and building driven teams to get going. Among other strengths I am good at creating structure, and distilling complex topics into digestible nuggets. 
I am introvert by nature, but have learned the extrovert skills to perform well both individually as well as in social situations, or on a stage.
Next to my professional interests in innovation and leadership, my deepest passion is music. I sing and play guitar practically every day – this is my way to meditate and balance myself.